Quality Assurance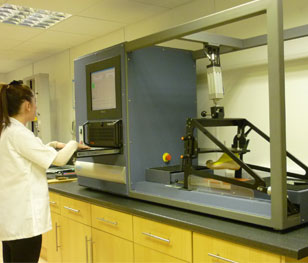 We continue to invest heavily in Quality Assurance to ensure resources and systems are in place to meet the demanding challenges of modern day footwear sourcing.
We are continually evolving practices in line with new legislation and maintain up to date information for reacting to the recent requirements of REACH.
The Shoe and Allied Trades Research Association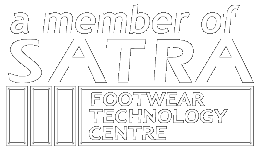 As members of SATRA since 1978 our QA approach has been shaped through their various accredited schemes. We are one of only six UK SATRA approved laboratories with an extensive range of equipment and a SATRA approved Fit Centre encompassing a huge fit database from two local primary/nursery schools and our employees.
The following are just some of the tests that JBI technicians are accredited for.
| Test Method No. | Test Method Name |
| --- | --- |
| TM 01:2004 | Thickness of leather and insole materials. |
| TM08:1992 | Colour fastness to circular rubbing. |
| TM25:1992 | Vamp flex test. |
| TM27:2004 | Thickness of non-leather flexible sheet materials. |
| TM31:2003 | Martindale abrasion resistance. |
| TM65:1992 | Split tear strength. |
| TM113:1996 | Heel attachment |
| TM117:1992 | Attachment strength of decorative bows. |
| TM118:1992 | Strength of sandal toe post. |
| TM120:2001 | Attachment strength of straps and nailed or stapled uppers. |
| TM133:1993 | Bata belt test. |
| TM134:1998 | Density of materials by volume displacement. |
| TM144:2007 | Slip Resistance |
| TM150:1999 | Attachment strength of eyelets. |
| TM162:1992 | Tear strength- Baumann method. |
| TM167:2001 | Colour fastness to rubbing-Crockmeter. |
| TM174:1994 | Abrasion resistance-Rotating drum method. |
| TM180:1995 | Strength of stitched seems |
| TM335:1994 | Colour fastness to water |
| TM411:1992 | Peel strength of footwear sole bonds. |
| EN71-1 2005+A4 2007 Clause 8.4.2.1 | Security of small parts |
Tests which are not within the JBI laboratory scope are carried out primarily at SATRA our nominated testing house. However we are continuously identifying and training towards further test accreditation to widen our degree of autonomy for efficient customer support.
Our link with such a reputable testing house provides customers with the confidence required to manage their accounts and safe guard their high street reputations.
Factory management and sampling process
All factories producing for JBI/ Jaybill Wholesale Footwear are registered onto our Factory grading list and visited by the social, ethical and technical team, who assess their individual capabilities to serve our wide ranging customer base. Samples are also monitored by designated personnel to ensure they are managed to our critical path requirements. Through the selection/confirmation procedure our UK technicians work hard to create strong and invaluable working relationships with the Far East supplier, product developers and factory personnel in order to support this important process.
Our links with Bureau Veritas and SEDEX allow us to accommodate those customers requiring third party audits and corrective action plans are assessed and followed up on both through UK visits and follow up audits. We are committed to making improvements wherever possible in health & safety and ethical aspects and work closely with our suppliers to educate and share understandings on ethical practices.
human rights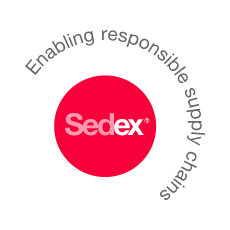 JBI are AB members of Sedex, the Supplier Ethical Data Exchange, which is a membership organisation for businesses committed to continuous improvement of the ethical performance of their supply chains. They focus on four pillars: labour standards, health & safety, environment and business integrity. The main aim is to provide a secure database for companies to store and share ethical data including self assessment, audit reports and corrective action reports and status.
AB membership gives JBI the opportunity to be able to assess progress and ensure corrective actions highlighted from audit reports are carried out in the timescale given by the auditor. We are also able to view data and run reports as well as upload information about production sites. Having all this information to hand helps us to be more ethically and socially aware of our production sites.
JBIFE in Quanzhou China
To support the UK Quality Assurance team, we have a dedicated Far East QC inspection and administration team, each with individual specialist roles including shipping/packaging/product technology and ethical/social understanding. Every order is inspected at source prior to shipment and information on product and packaging conformance is reported back to the UK. Within these factory inspections feedback is also given about vital aspects such as needle policy/metal detection competency and general health & safety and welfare conditions.
The Final Check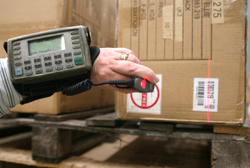 The final aspect of the quality control operation takes place in our K2 distribution centre. Product from every order is random sampled and inspected against the confirmation sample and the packaging is assessed against bespoke customer specifications before release into storage or dispatch.
This in-house proactive approach to quality offers our customers peace of mind that the product will be delivered to the expected standard in both a timely and effective manner.